Owner Resources
Information You Need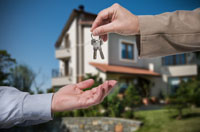 At ARMI, we treat your home as our own. We offer a wide range of property management services to fit your needs as a landlord or home owner, and tailor our services to ensure that you have the highest level of service for your home.
Resources
Frequently Asked Questions
How long will it take to rent my property?
Once we have a contract to manage your property, we will create a file for your property and add it to our list of available properties. The property will be listed within 24 hours. A sign will also be placed in the yard if desired. The time of year and condition of the property will determine how long it takes your property to rent. The market will set the rate of rent. If the house is priced above the market, the home will sit until the market catches up to the price. Generally speaking home rent in less than 45 days, depending on the season.
View All
Northern Virginia Areas Served