Owner Resources
Information You Need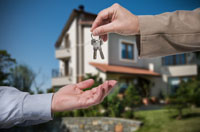 At ARMI, we treat your home as our own. We offer a wide range of property management services to fit your needs as a landlord or home owner, and tailor our services to ensure that you have the highest level of service for your home.
Resources
Frequently Asked Questions
How will prospective tenants be screened and qualified by your property management company?
We require tenants to provide at least two years of good verifiable rental history (or proof of home ownership), good credit, and verifiable income at least 3 times the monthly rent. That's it in a nutshell, but a lot more goes into the screening than just those three items.
Rental History
We call the applicant's current/previous landlords and ask about the applicant's payment history, whether there were bounced checks, late payments, unauthorized roommates, pets, noise, damage, etc.
If the former landlord is a private home owner (instead of an apartment manager), we pull the County tax record to verify that the person listed as the landlord is in fact the owner of the former rental property.
We also run an MLS search on the tenant's former addresses to see if there was any MLS sales or rental activity that contradicts the rental time frame listed on the application.
These two additional cross-checks alone have caught many bogus applicants in years past who might otherwise have slipped through a less rigorous screening process.
Income Verification
We fax an employment verification form to employers, and ask the applicant for a recent check stub. Income must be at least three times the monthly rent to qualify. In some cases we require W2s be submitted.
In all instances we are very thorough with our screening of tenants. Successful management begins with effective screening.
Credit Check
You can learn a lot about a person based off of their credit report. You will learn not only how good of a money manager they are but you can also identify trends at how they treat their creditors, which is essentially what you as the Landlord will become. We are experts at reading an evaluating a credit report and can judge which tenants will be a good fit for a particular home.
View All
Northern Virginia Areas Served