Real Estate Services
Services for Buyers & Sellers
Whether you're buying or selling a home, the goal is to engage a Real Estate agent who will get you the best price and the best home in the shortest period of time. Unless you already work in the real estate industry, you likely will not have an ongoing relationship with an individual agent. ARMI solves that problem for you by being your local Real Estate expert! We possess an intimate knowledge of the sales market in our area and have been buying and selling houses for our clients in Fauquier, Prince William and surrounding counties for over 2 decades! We currently have 3 full time sales agents, as well as 3 Real Estate Brokers, working full time for your Real Estate needs. All of our Brokers and agents are full-time employees and are not independent contractors. That means all agents you work with are under the direct supervision of one of our Managing Brokers. This sort of teamwork is unparalleled in the Real Estate Industry.
If you're a first time home buyer, a real estate investor, or someone who is looking to buy their next home, ARMI's personal touch will get you the home you want, at a price you want. At ARMI, we pride ourselves on being the most effective Realtors you can hire. We do this by being experienced, knowledgeable, establishing a one-on-one presence, being readily available, and by marketing your property to the fullest!
Investor Network: Whether you are selling your investment property or are adding a new one to your portfolio ARMI is at a unique advantage due to the fact that we have been the leader in the local rental property investment market for over 20 years! That means not only what the vacancy rates and cap rates should be in a particular area but we know exactly what each investment is worth. If you are selling your property we maintain a business relationship with local investors so that we can sell your property quickly, at a fair price!
Experienced: Of all the qualities that a good Real Estate agent should have, experience is one of the most important. For a buyer, the experienced agent will know the neighborhoods and the quality of homes where you may want to make a purchase. For a seller, the agent will know what supply and demand will be for your market, and how to price your property at a level which is not overvalued or undervalued.
Knowledgeable: When representing either a buyer or seller an agent should have exhaustive knowledge of his/her market. Our agents engage in regular training and continuing education to ensure that you get the most knowledgeable agent you can find.
Presence: It is all too often that once you sign on with a Realty company that you soon find yourself getting passed on to an assistant or another agent. At ARMI, the agent you sign up with is the agent you'll stick with.
Availability: All of our agents at ARMI are available 7 days a week for your Real Estate needs by cell phone or email. Client satisfaction is our goal and we accomplish this by being there for our clients 24/7.
Marketing: In addition to our website (newly launched in 2011), Austin Realty markets your property in every medium possible. This includes newspaper advertisements, listing your property in the MLS, realtor.com, zillow.com, homesdatabase.com, postlets.com, and even on Facebook and Youtube!
Please get in touch with one of our Brokers and we will start the process of selling your investment property or acquiring a new one!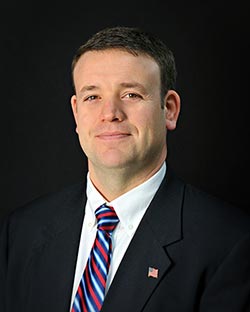 Trey Austin
Real Estate Broker
trey@armiva.com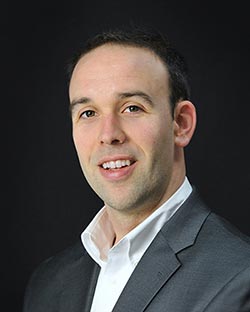 Will Austin
Real Estate Broker
will@armiva.com