Testimonials
What our clients are saying
Our Clients say it better than we ever could....
Alpoor Reedy
" I rented my townhouse in Gainesville through William and his staff ARMI in 2011 and I honestly can't imagine if we had went in a different direction. They have been great every step of the way. Thanks again for the peace of mind! "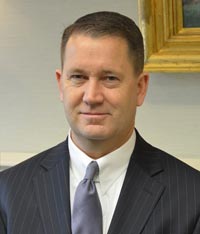 Kevin Carter
" I appreciate the time you spend working on my property I can really tell you are earning your fee! Not only that but I'm beginning to think I've saved a lot of money over the years through your connections. "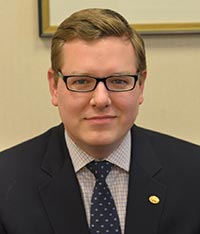 Patrick Heijmen
" ARMI is an excellent company to work with. They rented my house in a matter of days, found a great tenant, and are incredibly responsive with any questions and/or concerns we have about the house. In addition Trey was instrumental in helping us find, buy and close on our new home. His expertise in real estate, his local knowledge and his extensive contacts helped us tremendously in every step of the process. "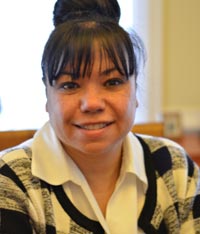 Jeanette Woods
" I have been using ARMI for property management services since July 2011. I can not say enough about the great customer service my tenants and myself have received from this company. They were very helpful in providing me professional guidance and assistance in finding the right tenants. I love the fact that they are very attentive with my tenants and always kept my well informed on how my property is doing. If my tenants ever need anything I know that ARMI will respond very quickly and attend to their needs. It's such a great peace of mind. When it came time for me to renovate and sell another property they provided me expert advice on the best renovations to make and sold the property for me within DAYS for my full asking price. I can't imagine having anyone else handle my real estate needs! "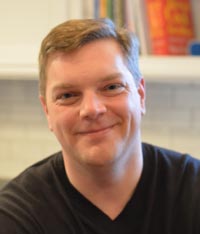 Barry Clark
" I have been working with Trey and his staff for over 10 years now and they are good at what they do. It is the unexpected things I appreciate in that the go the extra mile to make me feel good as a client. It's hard to find that in any industry. "
"We appreciate that ARMI has been able to successfully manage both our commercial and residential properties. We like the detailed reports we receive from them each month"
-T. Tedeschi
"I thank you for the professionalism that your firm has extended over the past couple of years and it was indeed a pleasure to work with your colleagues who were always courteous in extending their services. I will be happy to be used as a reference from your prospective clients and may I add that without hesitation you may rest assured they will hear the best accolades"
-Manohar L.
"I work in property management and it's a thankless job at times. So, I wanted to say thanks! Your office staff is wonderful, they are some of the sweetest people."
-Krystal S.
"Thank you very much for the help you have given us along the way. Your efforts were way above and beyond the money we paid you, and we appreciate it."
-Tim and Kier
"I must say you are very responsive and good at your job. Keep up the good work."
-John H.
"Please pass along my greatest appreciation to the Austins and staff. You all managed my property since 2002, and I never had any issues. I wish you all had taken on my other house in Chantilly (but at the time you were still Warrenton based). I definitely don't have the same level of satisfaction with that property management company I have there. Seems like I am on the phone with them every week and I rarely needed to talk to you all. I would definitely recommend Austin Realty and use you all again. Take care. Nicole."
-Nicole N.
"Since we began renting homes that you manage 5 years ago we have had NOTHING BUT a wonderful experience working with your company and all of your employees. If any issue has arisen with the homes we rented your staff has been extremely helpful and responsive in a very timely manner. All phone calls to your office and to your emergency number are returned as soon as possible. The employees who answer and return the calls are very friendly and have always followed up with each and every issue we've had, assuring they've been resolved. We plan on telling anyone who asks about ARMI that you all are, and have been a wonderful group of people to deal with and we definitely recommend ARMI as the top property management company in Town!"
- J. & M. Whipkey
"Your dedicated staff has given my Wife and I peace of mind. Thank you."
-K. Carter
"Thank you for taking such good care of my property all this year"
-Mark B.
"We've been renting with ARMI for 2 years now, and have never had any problems or complaints! Everyone is always nice, especially when I've locked myself out of my apartment (2 times!) and they have let me come over and get the spare key! Looking forward to getting something bigger this year, one bedroom just isn't going to do it anymore... Keep up the good work!"
-Daniel B.
"I was just talking about you to someone that I met down here. I was telling them how lucky I was to have great tenants and a great property management company. It's hard to convey how appreciative I am of your hard work and how thankful I am that I chose your company out of those I interviewed."
-R. Elsen
"We are so happy that we choose your company, it has been a pleasure...thanks again for all of your help this has been a PLEASANT experience!"
-K. Nesbitt
" I've been working with ARMI for about 1.5 years now and have had a very good experience. As a company, they originated in the Warrenton, VA area and have been in business for a number of years. They are an established and respected firm. This was an important consideration for me when we first started looking into potential realty-management companies. In my experience, ARMI has been very responsive to requests and have been willing to work with me on a number of topics, including the timing of maintenance and repair items, and adjustments to lease terms from year to year. They are quite competitive on pricing and given the service they provide, I definitely recommend them for consideration."
-M. Hutchison
"I had to transfer to Arizona pretty quickly with work and we were initially a little hesitant to go the property management route due to the stories we've heard over the years, however, we knew we couldn't sell our home without losing money. We contacted Will Austin with ARMI about renting our home in Braemar (Bristow, VA) based off of a referral form a friend. We thought it could take a while to get the place rented but, they rented it in 6 days! We were amazed and relieved and most importantly LESS STRESSED! We also found them to be very attentive to email and phone calls and professional in there interactions with us. It has been 6 months and we still have had no issues. So far so good."
- P. Jensen
"I switched over my property in Bristow, VA from Remax and there has been a big difference in the communication and rent we get each month. It has been close to 2 years now and I have no complaints. I would recommend them to anyone."
- H. Singh
"We rented a house that was managed by ARMI and they were excellent property managers. They inspected the property regularly, handled all issues with the property quickly and very much to our satisfaction. We were very impressed with all aspects of the way they managed the property. We would rent from them in a minute if the need arose to do so, and we recommend them to others often. We subsequently purchased a house in the Culpeper area, and when my husband's company started moving us around, we rented out the house, using ARMI as our property manager. We had heard horror stories about other property management companies, so we chose ARMI because we already knew how well they managed properties. Our previous experience with them was wonderful, so we knew we wanted to use them. Our house has been managed by ARMI for nearly 5 years now with absolutely no problems whatsoever. They stay in touch with the tenants, and with us, and attend to issues with the house in a timely manner. The property has been maintained very well in our absence, and we have never had an issue with contacting ARMI or with them handling any maintenance or repair issues that have come up with the house. We cannot say enough about the quality and kindness of everyone we have dealt with at ARMI."
- L. Hall
Submit Testimonial
(540) 347.1901