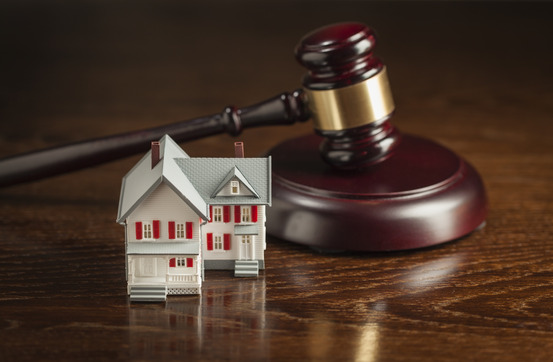 Evicting a tenant is not something a landlord looks forward to; the process can be complicated and expensive. However, if your tenant is not paying rent or violating the terms of your lease, removing that resident from your property is essential to keep your investment protected. We strongly recommend that you talk to a property manager or an eviction attorney if you get to the point that you need to initiate this legal process. Even the slightest mistake can result in your case being thrown out, and then you'll have to start all over again.
Pay Or Quit Notice
Most evictions are due to a nonpayment of rent. If you have not received rent from your tenants and your attempts to contact the tenants to discuss it have failed, file a Notice to Pay or Quit. This gives the tenants written notice that they must pay the rent that is due within five days, or leave your property. Either you will receive your rent or you'll need to take the next legal step towards the eviction.
Unlawful Detainer
If you still don't receive the overdue rent, you'll need to go to the general district court and file for an Unlawful Detainer. The court will set a date for you and your tenant to appear, and issue a Summons to your tenant. At that point, the tenant can try to contest the eviction, and the judge can set a trial date. However, if you have your lease to provide to the court, as well as your Notice to Quit and other documentation that shows rent has not been paid, you will likely get a ruling in your favor. Many times, tenants will not even show up in court. The court will issue a judgment in your favor for the overdue rent, and you'll be legally entitled to gain possession of your property.
Writ of Possession
Once you have your final judgment, the tenants should vacate the property on their own. If they do not, you can file for a Writ of Possession, at which point the Sheriff's office will give the tenants 72 hours to leave before they are physically removed from the property.
The eviction process does not have to be lengthy or expensive, but if you make a mistake or do something illegal such as threaten the tenant or have their utilities turned off, it can get messy and problematic. Follow the legal steps and get professional help to ensure everything is done efficiently and correctly.
If you have any questions about evictions, contact us at ARMI Property Management.